Hello!
Our Society, the International Yacht Marine Certification Society (iymcs) was founded last year.

The reason for starting iymcs is a simple one. For many years, I taught courses under a major organisation and dealt with schools and teaching colleagues around the world. During this time I myself and others in the same position, saw an entrenchment of ideas and practices which were dated and many of them were considered to be misfocused.

The support that has been given to us by industry professionals, schools and colleges has been beyond all our expectations. In a very short period of time, ten schools to date have signed-up to become Members of our Society, nine of these are established schools.
I am pleased to announce the appointment of an Executive Director, Sergey, who brings to the Society a wealth of senior management skills at an international level and in doing so, strengthens our senior management team.
Our unique range of course and certification are well structured and follow the international IMO conventions and the Martitime Flag Codes of Practice. The course syllabus is modern, dynamic and is under-pinned by a good depth of knowledge. A true level of Certification of Competency is obtained. Our Members are an integral part of our Society, our Society works for its Members.
Thank you for taking the time to visit our website, for specific information regarding our Society can be found below:
Do feel free to send us a message below if you wish to ;)
Kindest regards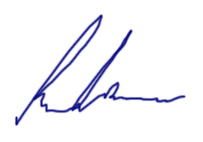 Roger G. Harrison.
Managing Director.
Data Protection & Confidentiality.
The Society holds data of its appointed Officers, Directors, as well as Members, Students and Candidates. The Society retains such data in accordance with the EU GDPA 2018 with approved amendments for the DPA United Kingdom Data Protection Act (DPA) 1998.
As a "Society" policy, we do not sell or distribute personal or corporate "Member" data to 3rd-parties.
The iymcs website deploys cookies solely for the purpose of data form filling. Further information is available here
---
Equal Opportunities Policy.
Our "Society" is an Equal Opportunity Employer and refuses to accept any form of discrimination and/or harassment in the workplace. Our "Society" is committed to the principle of equal employment opportunity for all our staff and to provide them with a friendly work environment that is free of discrimination and harassment. Further information is available here
---
Copyright & Trademarks.
The text content contained here within the iymcs website is copyrighted and protected under the EU Directive 2019/790. The images contained within are the property of their author and a credit is shown at the bottom of each webpage where the image appears.
The name iymcs is a trademark of the International Yacht Marine Certification Society BV.
The following courses and certifications are trademarks of the International Yacht Marine Certification Society BV:
Master 10GT/12m™
Master 20GT/15m™
Master 40GT/17m™
Master 40GT/20m™
Master 80GT/Mate 200GT™
Master 200GT/Mate 500GT™
Master 300GT/OOW 1000GT™
Master 300GT/Mate 1000GT™
Watchkeeper 80GT/24m™
UnLimited OOW Ocean Astro™
Deck Engineer 40GT™
Open-Sportsboat 10m™
Deck Engineer 80GT™
Cosmopolitan Steward/ess™
Deck Engineer 200GT™
Yacht-Tender Crew 15m™
Ocean 20/40™