Welcome to our Society, the International Yacht Marine Certification Society ( iymcs ).
Society Quarterly Report.
Last year proved to be difficult and challenging for all of us in the marine industry and no more so than for the schools and colleges around the world. We spent the best part of 2020 under development and we are now seeing the benefits of all this work. The support that has been provided to us by industry professionals, schools and colleges has been beyond all our expectations.
In a very short period, twelve schools to date have signed-up to become Members of our Society, ten of these being established schools.
Key News:
On April 9th, we undertook the third of the ISO 9001:2015 audits for our custom made Quality Management System. I am pleased to say that we passed the ISO audit and we have been recommended for the ISO 9001:2015 Certification. The all-important scope of the Certification is stated as "Provision of approved training courses to members including individual certification services". The Scope and its definition is very important for gaining recognitions and approvals from industry bodies and Maritime Flag Administrations.
We have recently completed the design and structural set up of our new Extranet platform for both our Members and Students, we are still in the testing stage, we hope now to launch the stage 1 for the Members at the beginning of May.
Last month, we started issuing certifications. The course notes are in development and the first of these will be available in the coming weeks.
Society Projection for 2021:
We believe that this coming year will see little improvement in the current situation concerning the marine training sector. We anticipate seeing sporadic course activity in the first two quarters of 2021 however we expect this to stabilise in the 3rd quarter returning to a regular income stream. All the indicators and feedback show that the Student/Candidate numbers will be low for most of the courses creating issues of profitability for the schools and colleges.
As for our Society Members, many are planning re-structuring and re-formatting for the spring season, the Society is actively engaged with them in a business development support role. Additionally, the Society is now focusing upon B2B marketing and the key elements for B2C marketing.
About our Society.
We operate in three main maritime sectors:
Recreational Yachting.
Professional Yachting.
Marine Commercial.
We have taken a fresh approach to course design and content, as well as the Certifications themselves. We cannot 're-invent the wheel' as the saying goes, and there are IMO conventions that we have to respect: But in saying this, we believe that we have managed to create a set of courses and certifications that are unique in their aspect as well as their principals.
Our core development base is centred around a custom made Quality Management System (QMS) which is in full compliance with ISO9001:2015. This QMS and its compliance are important elements in obtaining recognitions and approvals from Maritime Administrations & Industry Bodies alike. Unusually for such an organisation, all our courses & certifications, as well our operations, will be under these standards. The principal reason is for us to maintain consistency in quality right across the board.
A unique aspect of our Society is that all the Nautical Schools and Maritime Colleges running iymcs courses are "Members" and are actively involved in the development of our Society. The Members are in effect part of the Society. We are a profit-making organisation though the majority of our annual profits are re-invested into the Society and its Members, as declared in our Society Statutes and within our QMS.
Thank you for taking the time to visit our webpage, we hope that you will become a "Member" and on behalf of our team, we look forward to working together with you.
Kindest regards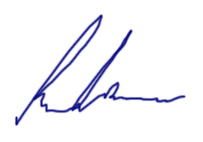 Roger G. Harrison.
Managing Director.